Gallery
Our 2018 Pupils of the Year were:
Kyren Wood, Lily Moffat, Dayley Sutcliffe, Maxwell White, Jonah Gill, Olivia Whinnett, Jenson Smith and Isabelle White.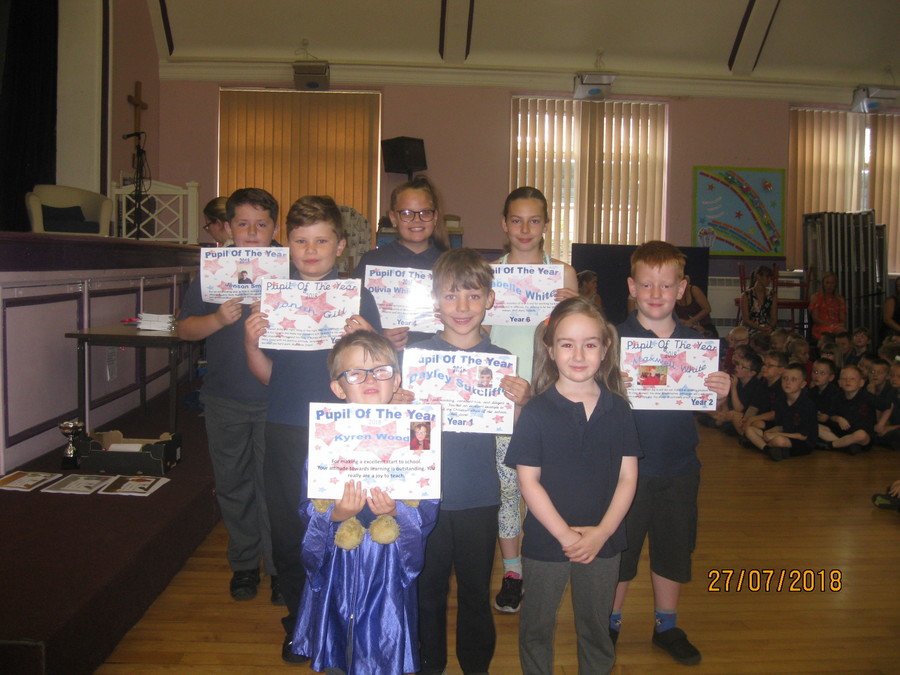 The choir were part of a Summer Celebration concert at Victoria Theatre together with 5 other schools. They sang songs that they had written with a songwriter and performed two other songs of their choice (This is Me and Tomorrow). They were joined on stage by the Calderdale Bollywood Orchestra, an adult wind band and a brass band. It was a really good event and the children's behaviour was impeccable.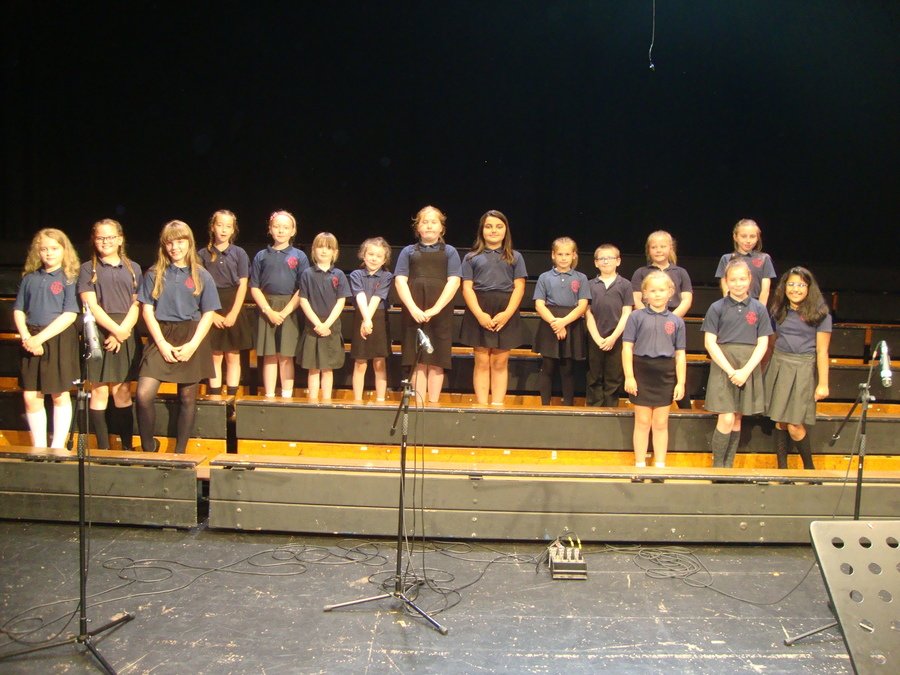 Year 2 - Smith Art Gallery
Year 2 - Farm to Fork at Tesco
Year 4 - Empiribox Science Lesson
A day in the life of the Nursery Children.
Reception - Early morning exercise to improve coordination; listening skills; physical fitness; gross motor skills and to get ourselves ready to learn.
Year 3 - Making Pizza from start to finish.
Year 6 - Making wraps Mexican style.
Reception - Children were painting African animals as part of our power of reading story - Anna Hibiscus's Song.