These wonderful pictures were created by Li-leigh in Reception in response to our video. We are so moved by such thoughtfulness. Thank you Li-leigh and family.
Our Ofsted report is finally available to the public and we are delighted to announce that Ofsted judged us to be a GOOD school in all areas. Thank you for all your continued support.
Read the report below.
Click below for the latest information we have about coronavirus
Coronavirus Update
School is CLOSED
We have a skeleton staff in school caring for children of critical key workers and identified vulnerable children.
We are aware and appreciate that some of you are critical workers and have arranged support for your family to ensure you are following the government guidelines to stay at home, where possible.
If you find yourself in need of our help with childcare over the next few days or weeks, please contact me on head@elland.calderdale.sch.uk and I will arrange a good time to ring you and we can talk through what we can do to support.
Alternatively, we now have a temporary mobile number for you to contact the school on 07933 811332 – please note this number will only be active during school hours.
Please all take care and we are looking forward to seeing everyone back at school when this crisis is over.
Miss Hartley
Where's Wally?
Even the staff enjoyed dressing up for World Book Day. Can you find Wally in the picture?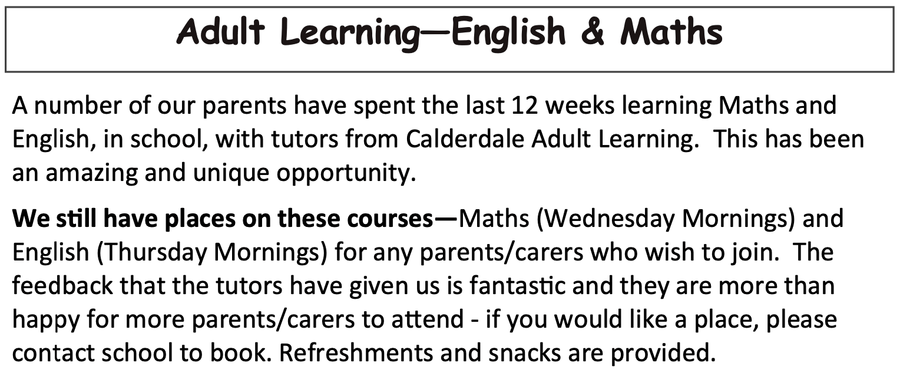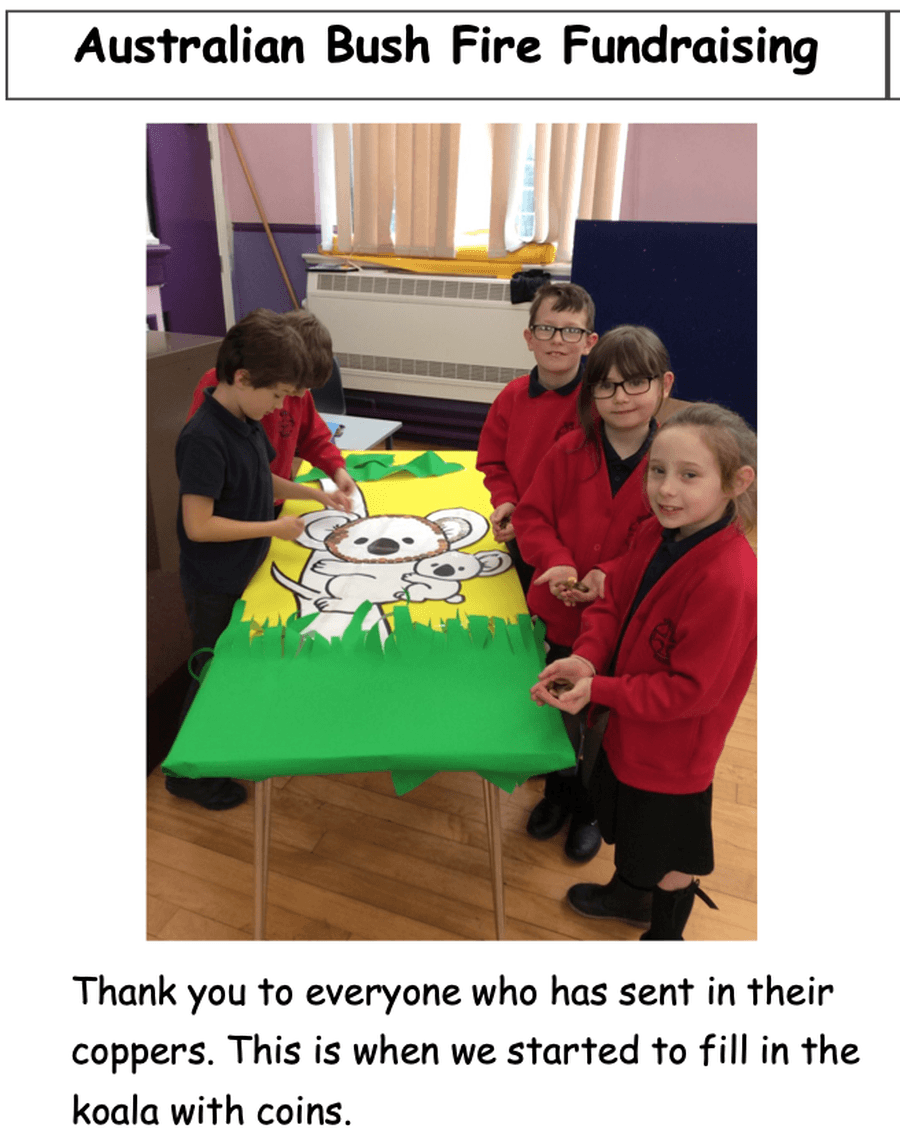 New Staff Welcome
This term we welcome three new members of staff to the school. Mrs Sarah Watson and Mrs Laura Iannelli will be serving the children in the kitchen and Mrs Jayne Fahey will be working in the school office. I am sure you will join us in welcoming them to our school.
Farewell
Last term term we said goodbye to two valuable members of the kitchen. Mrs Groves and Mrs Symes who have a total of 32 years service between them will be retiring this week. Mrs Groves has been cooking and serving our children for 23 years and Mrs Symes has been serving our children for 9 years. I am sure you will join us in wishing them well. They will be missed by everybody and we hope they enjoy their well earned rest.
Singing In The Community
The Choir have been in demand lately and been singing out and about in the community. Last Friday they were invited to Eagle Care Home and sang in front of the residents.
Christmas Friends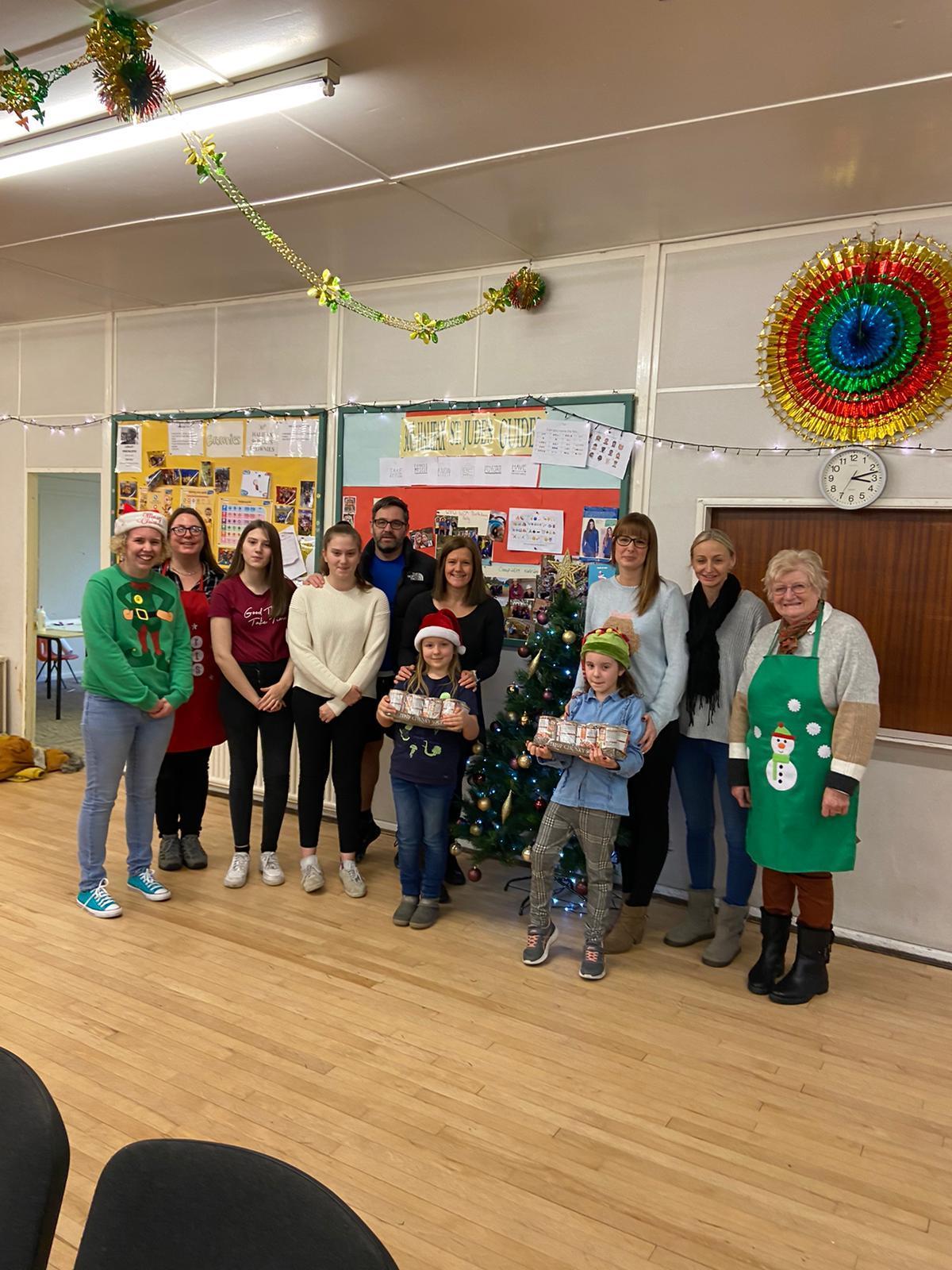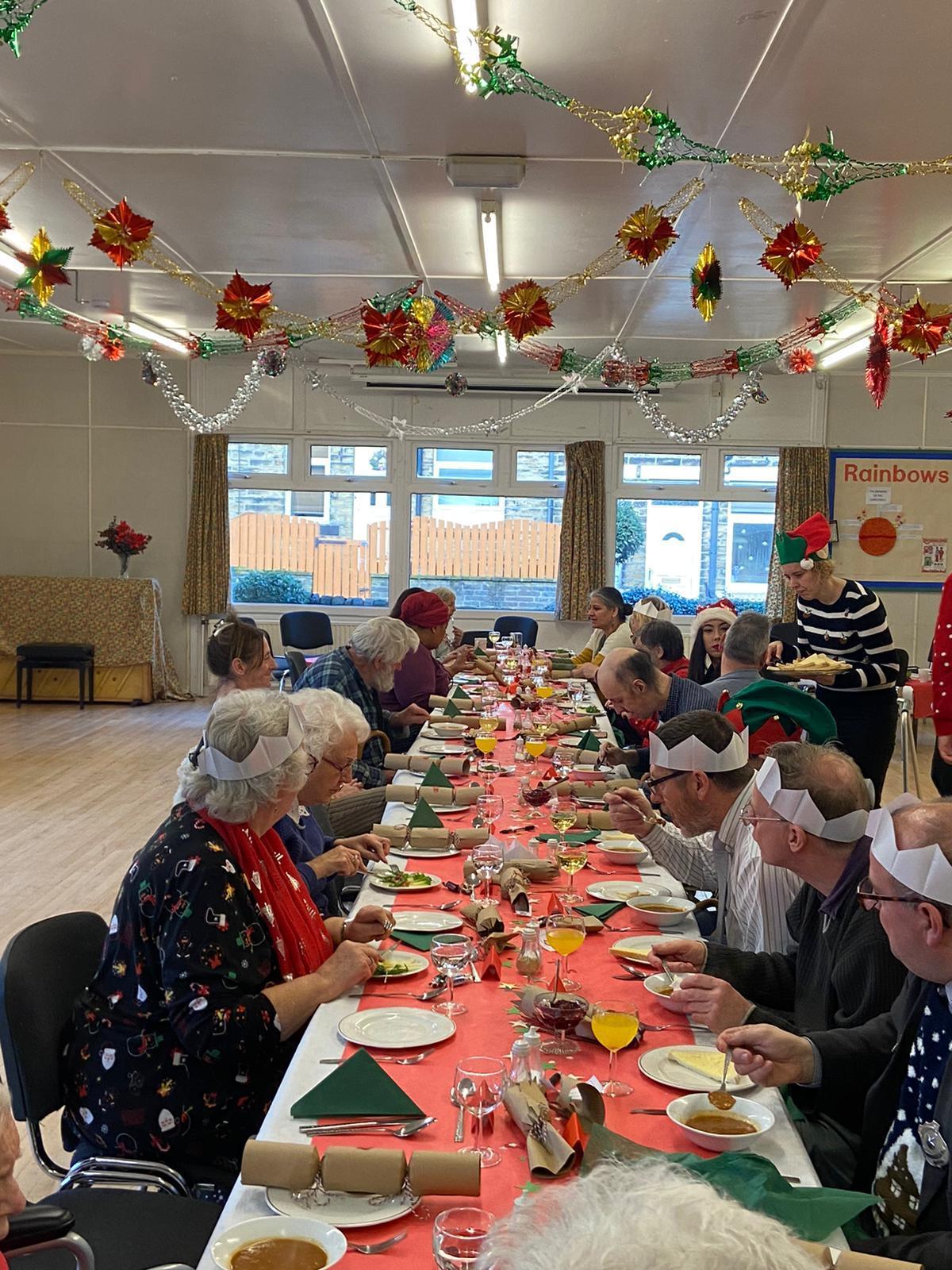 Thank you for all your help and support.
Christmas day was lovely. We had 18 guests and 9 volunteers so it felt busy. We had 3 courses followed by a quiz and handing out of the gifts. Everyone seemed to enjoy the day.
Edie would like to say thank you to all her friends and teachers for supporting her. We couldn't have done it without you
Christmas Jumper Day
Thank you for your donations. The total amount raised is £98.35 for Save The Children.
Overgate Reindeer Run
Nursery and Reception took part in Overgate's charity event the Reindeer Run. The children had lots of fun whilst raising money for an important cause.
The Foundation Stage unit raised over £500!
A Rainbow Harvest
Thank you to everyone who attended our Harvest Festival. Below are some photos of the marvellous display we were able to make.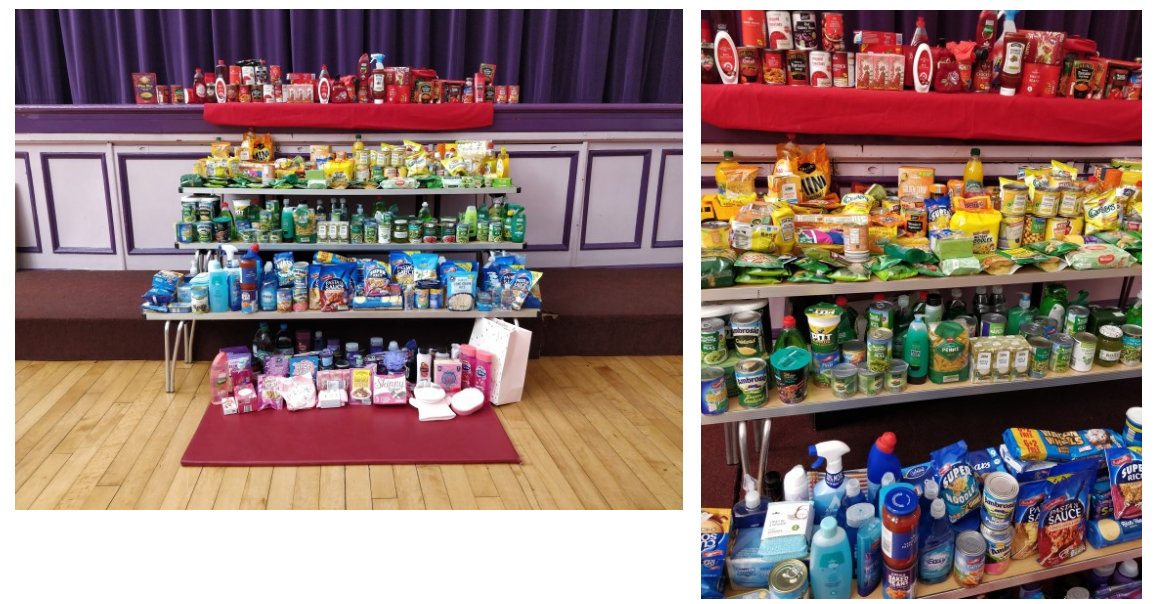 Under The Stars - Calderdale Big Sleepout
Katie (and her dad) took part in the Calderdale Big Sleepout 2019 on Friday 11th October. She slept under the stars at the Piece Hall to raise awareness and money for Calderdale SmartMove – a charity supporting homeless and vulnerable people across Calderdale. To date, Katie and her dad have raised £205.50 for the charity. Katie jumped at the chance to do this as she has always shown a concern for the homeless and has often bought food and hot drinks for those in need when she has been out. We are all very proud of her dedication to this cause.
Katie had a great time and said: "It was cold but extremely fun. We had hot dogs and hot chocolate too."
We are supporting SmartMove again this year through our Harvest collection. Thank you to all who have donated foods or toiletries, we will be collecting up until the end of the half term – Thursday 24th October.
In School Fundraising
We recently held events to raise funds to help two of our favourite charities. We were amazed at the response from children and parents alike. Thank you to everyone who has contributed by dancing, drinking tea and coffee, eating cakes or just donating!
A new logo for our school vision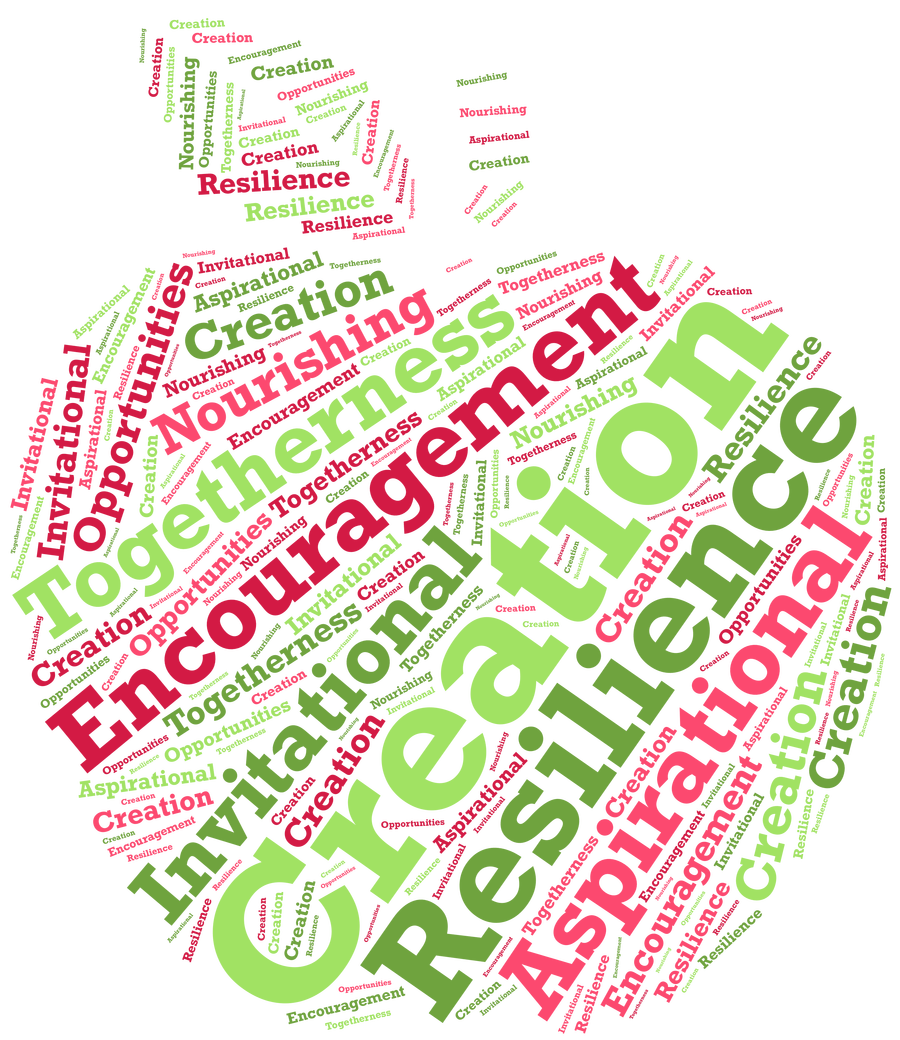 Each letter of the word CREATION inspires us to think about things we wish our school to provide for everyone who learns and works here.
Can you find the word for each letter?
------------------------------------------------
The government set out its definition of British values in the 2011 Prevent Strategy, and these values have been reiterated by the government and Ofsted since. At Elland C of E these values are reinforced regularly and in the following ways: Click the link to find out more.