Headlines

Remembrance
Here are some photos from the Remembrance Service at Hullenedge, which was led by Fr Phillip. Year 6 attended the service and joined other local schools in laying wreaths and reading poems. Abigail and Omotola read their beautifully written poems. Harper and Blake laid the wreath.
Chess/board games Club
The children are really enjoying learning how to play chess/other board games. Some of the older children are doing a fantastic job of supporting the younger children and teaching them how to play too.
A Visit From Luke Temple
Back in 2020, Zac entered a writing competition and won. The prize was a visit from the author Luke Temple. Unfortunately, lockdown prevented this from happening and then Luke's very busy schedule became even busier trying to fit in all of his cancelled appearances. Well, the time finally arrived for Zac to receive his prize as yesterday, we were treated to a visit from Luke. He delivered a fun and engaging session to the children, and staff. Luke told stories of how he became an author and what had inspired him to write some of his stories. He entertained the children with snippets from some of his books, but left us all in suspense and wanting to hear more. Today, Luke returned to sign any books that the children bought and it was lovely to see so many children queuing up to meet Luke and have their books personally signed by him. The children were desperate to start reading them, some not even making it back to class before they had already started to read it.
The logo for our school vision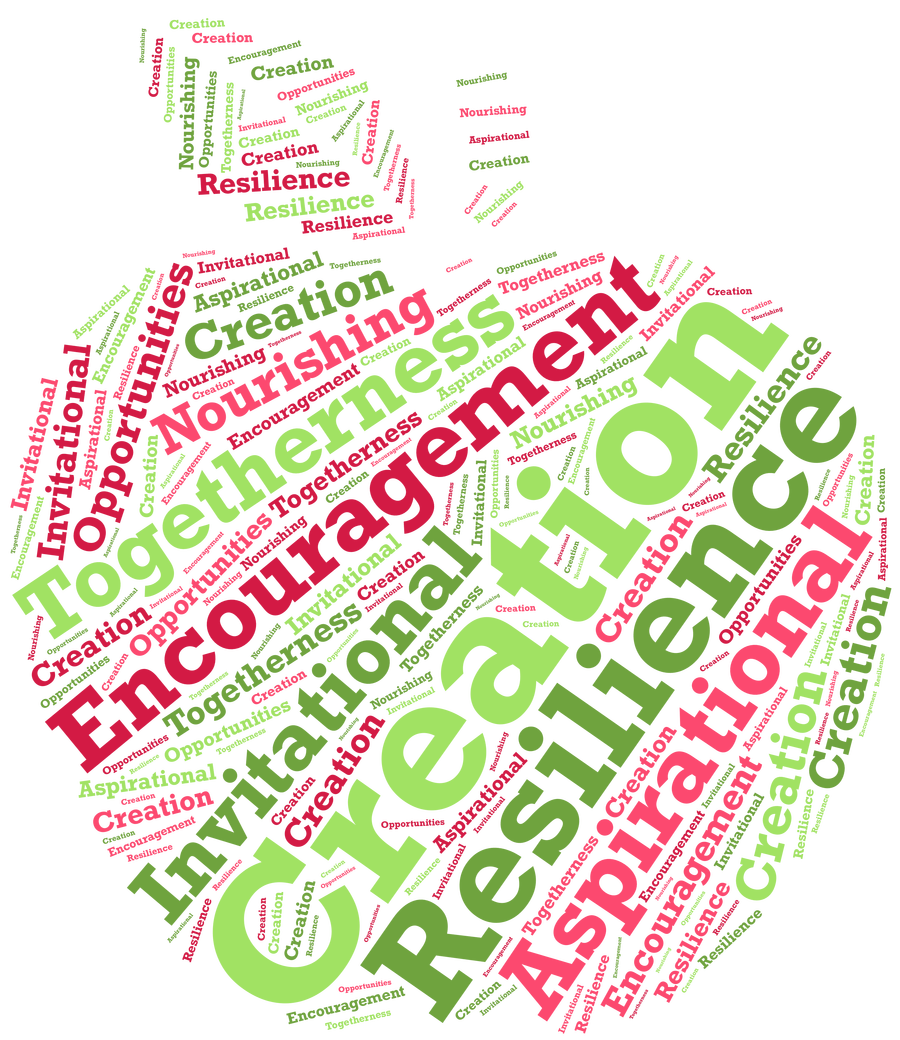 Each letter of the word CREATION inspires us to think about things we wish our school to provide for everyone who learns and works here.
Can you find the word for each letter?
------------------------------------------------
Upcoming Events
Every Friday Afternoon - Year 5 swimming
Every Thursday Morning - Adult Learning - Get IReady to Learn Maths
Friday 1st December - Coffee Morning and Mental Health Support Team Workshops 9.30am—10.30am
Tuesday 5th December - Reindeer Run assembly—sponsor forms to be sent home
Tuesday 12th December - Reindeer Run for Overgate Hospice at school
Tuesday 12th December - Christmas Jumper Day
Friday 15th December - Coffee Morning—Calderdale Adult Learning
Tuesday 19th December - Whole School Carol Service at All Saints' Church 1pm—all welcome
Wednesday 20th December - Christmas Dinner Day
Friday 22nd December - Christmas Party Day and Special Picnic Lunch
Friday 22nd December - Close for Christmas break (at end of day)
Church Links
This week in Collective Worship Father David spoke to the children about Friendship.
SIAMS Inspection
The full inspection report can be read HERE.
British Values
The government set out its definition of British values in the 2011 Prevent Strategy, and these values have been reiterated by the government and Ofsted since. At Elland C of E these values are reinforced regularly and in the following ways: Click the link to find out more.