Outdoor Learning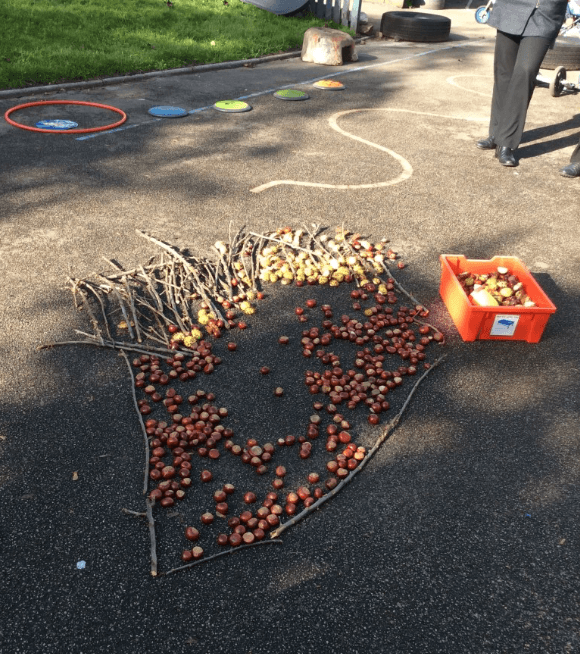 Nursery and Reception have been busy doing outdoor learning. We have used sticks and conkers to create large pieces of collaborative art- work. The children used the sticks and conker cases for the spikes on the hedgehog as they thought they were spiky too! They used lots of language to describe the shape, size and texture of the conkers, conker shells and sticks.
The children have also enjoyed working together to devise their own obstacle course. They have worked well together to design it and then cheer each other on as they complete the challenges!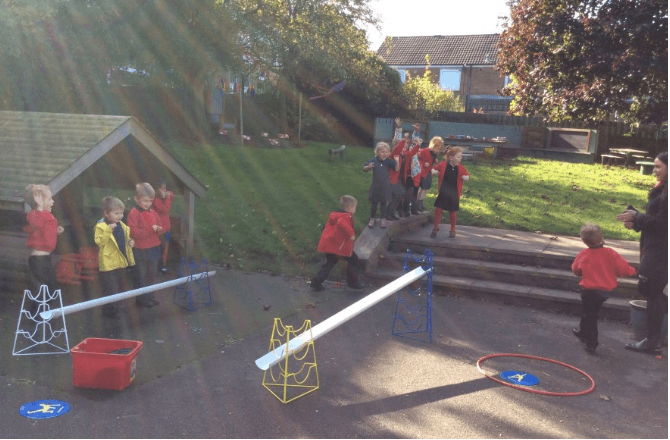 In Nursery we have been learning about the 'Little Red Hen'.
We had a visit from Farmer Ted who had lost his Little Red Hen. Nursery wanted to help him by making some lost posters. On Tuesday we received a letter from the Little Red Hen who was lost in our nursery. We followed some clues using magnifying glasses. We found the Little Red Hen outside and decided that we should bring her into our classroomand look after her. The Little Red Hen had lots of fun reading books, drawing and joining in our circle time.
If you are worried about anything when you are online click the HELP internet safety button.