What we've been doing…
Creation Story Sticks
In reception we have been learning about how Christian's believe the Earth was made. We listened to the creation story from Genisis and for each part of the story the children added something to their stick to help them retell the story. We've displayed them proudly in our classroom.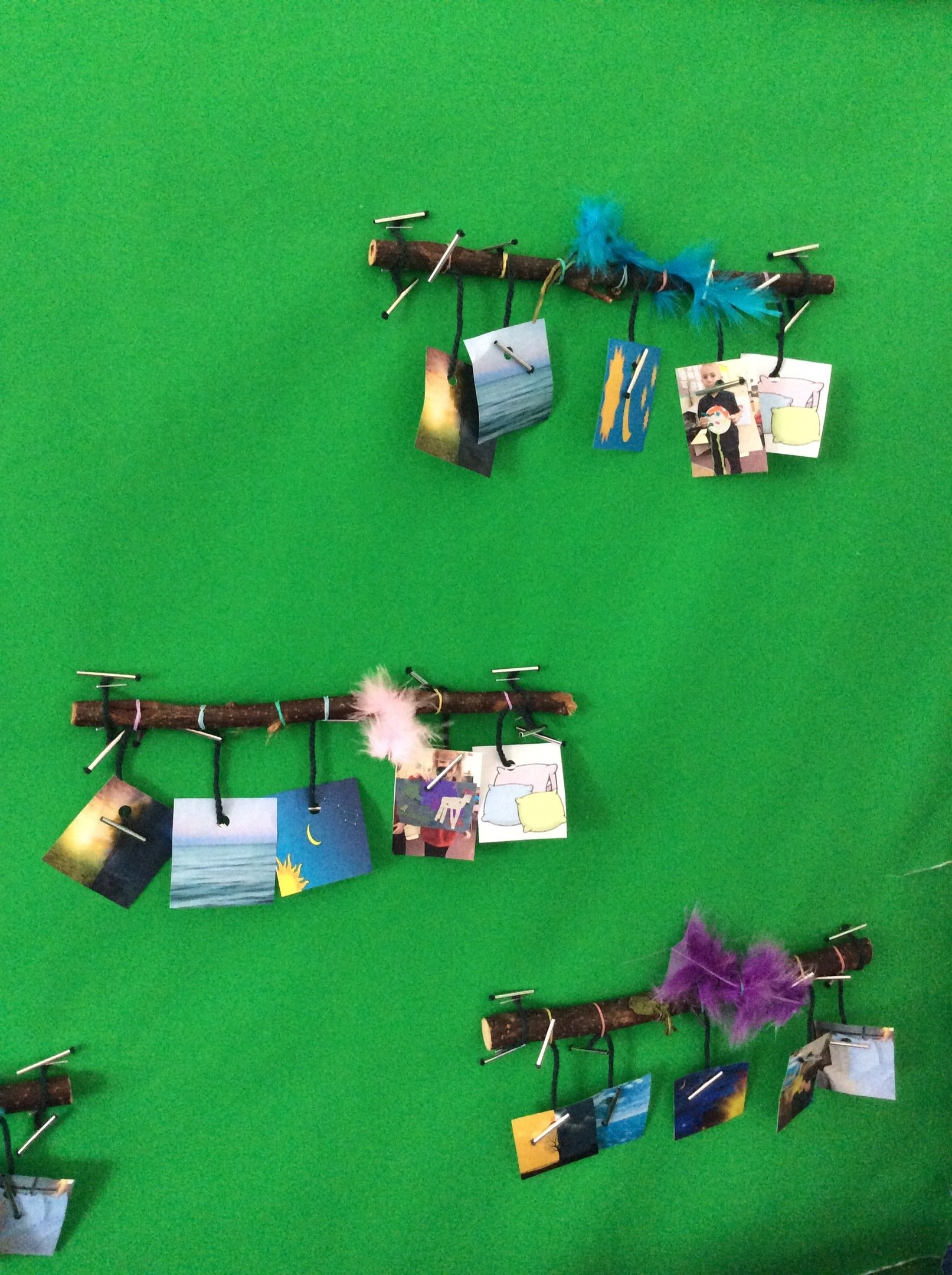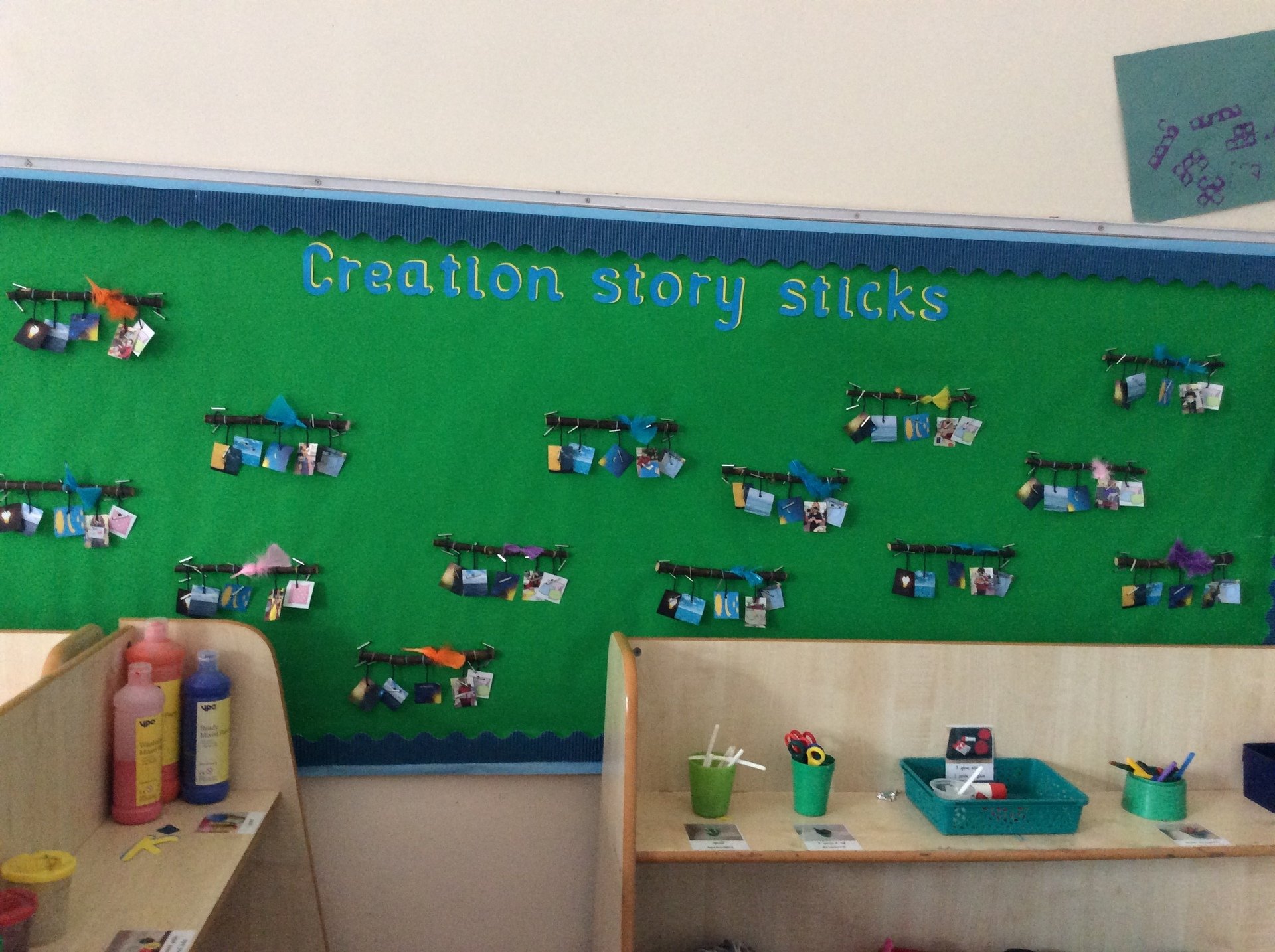 An Unusual Visitor
This week the foundation stage found an unusual visitor in their playground. The children were so quiet and considerate of our guest. This opportunity was a great example of learning in the moment. We talked about the features of the Hedgehog and how it might be lost and need our help. We decided to place the Hedgehog somewhere quiet and warm so that it felt safe. Mrs Hoyle contacted a Hedgehog sanctuary in Halifax to come and rescue our new friend.
We are looking forward to hearing an update about Lucky the Hedgehog.
Natural Suncatchers
Reception have been learning about appreciating nature in RE this week. We went outside to find pretty things from nature. We collected things we found on the floor and then brought them back to the classroom. The children then selected their own bits to put on some sticky back plastic to make their own natural suncatcher. They are now stuck on our windows to bring nature into our classroom. We hope you agree that they look beautiful. We are very proud of them.
Red Nose Day Winning Joke
Useful documents