Overgate Reindeer Run
Nursery and Reception took part in Overgate's charity event the Reindeer Run. The children had lots of fun whilst raising money for an important cause.
The Foundation Stage unit raised over £500!
Outdoor Learning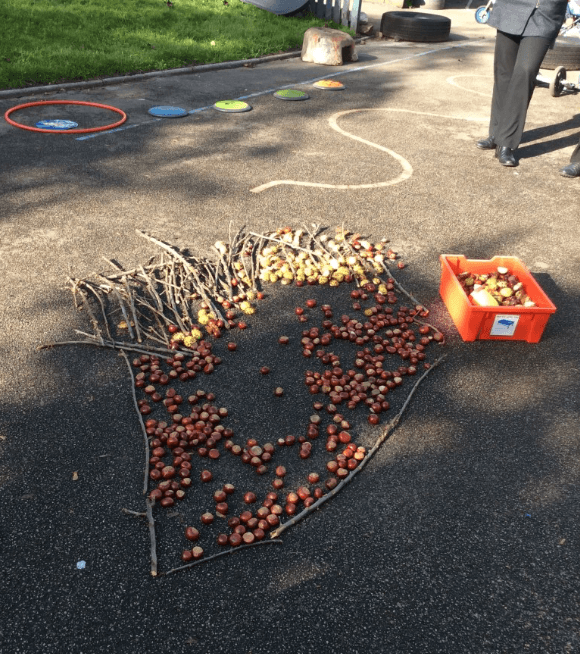 Nursery and Reception have been busy doing outdoor learning. We have used sticks and conkers to create large pieces of collaborative art- work. The children used the sticks and conker cases for the spikes on the hedgehog as they thought they were spiky too! They used lots of language to describe the shape, size and texture of the conkers, conker shells and sticks.
The children have also enjoyed working together to devise their own obstacle course. They have worked well together to design it and then cheer each other on as they complete the challenges!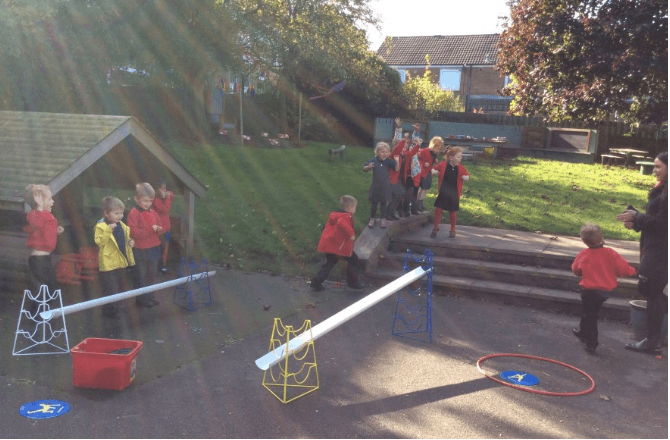 If you are worried about anything when you are online click the HELP internet safety button.