What we've been doing…
Ancient Greece
The children in Year 5 were given the opportunity to research Greece and its history before we start our topic on the Ancient Greeks next week. Just to name some of the projects, Maks and Lilly-Mae have created 3D models of a parthenon, Abigail has designed her own Spartan shield, and Lily has produced a fact file and written a story on the goddess Athena.
Bronze Award
Alfie has managed to reach his bronze award! This means he has read an incredible 500,000 words. Well done, Alfie, I'm sure it won't be long before we are celebrating your silver award.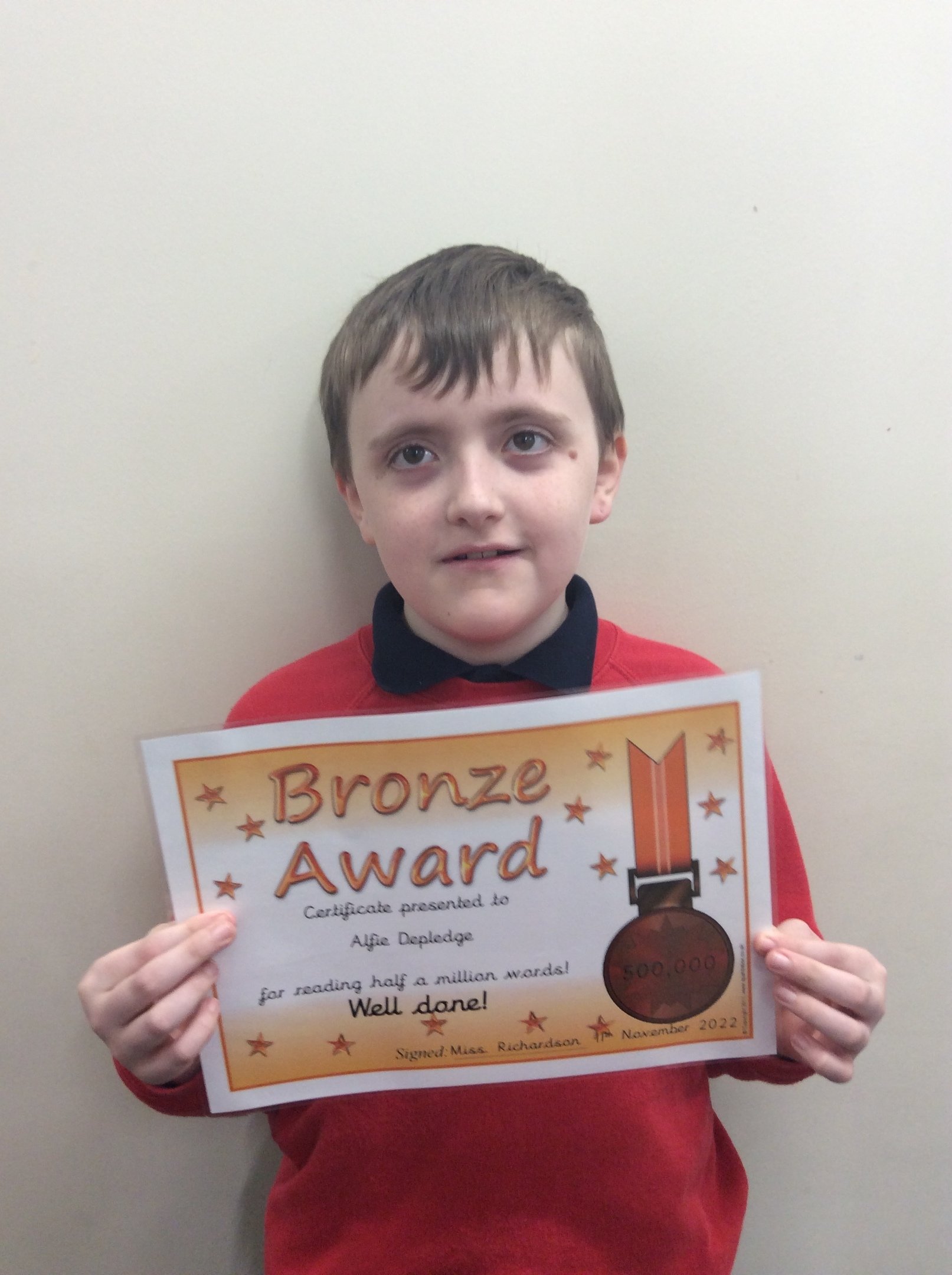 Lunchtime Star
This week Toby was recognised by Mrs. Hinks for always using his manners at lunchtime. We are so proud of you Toby, what a polite young boy you are!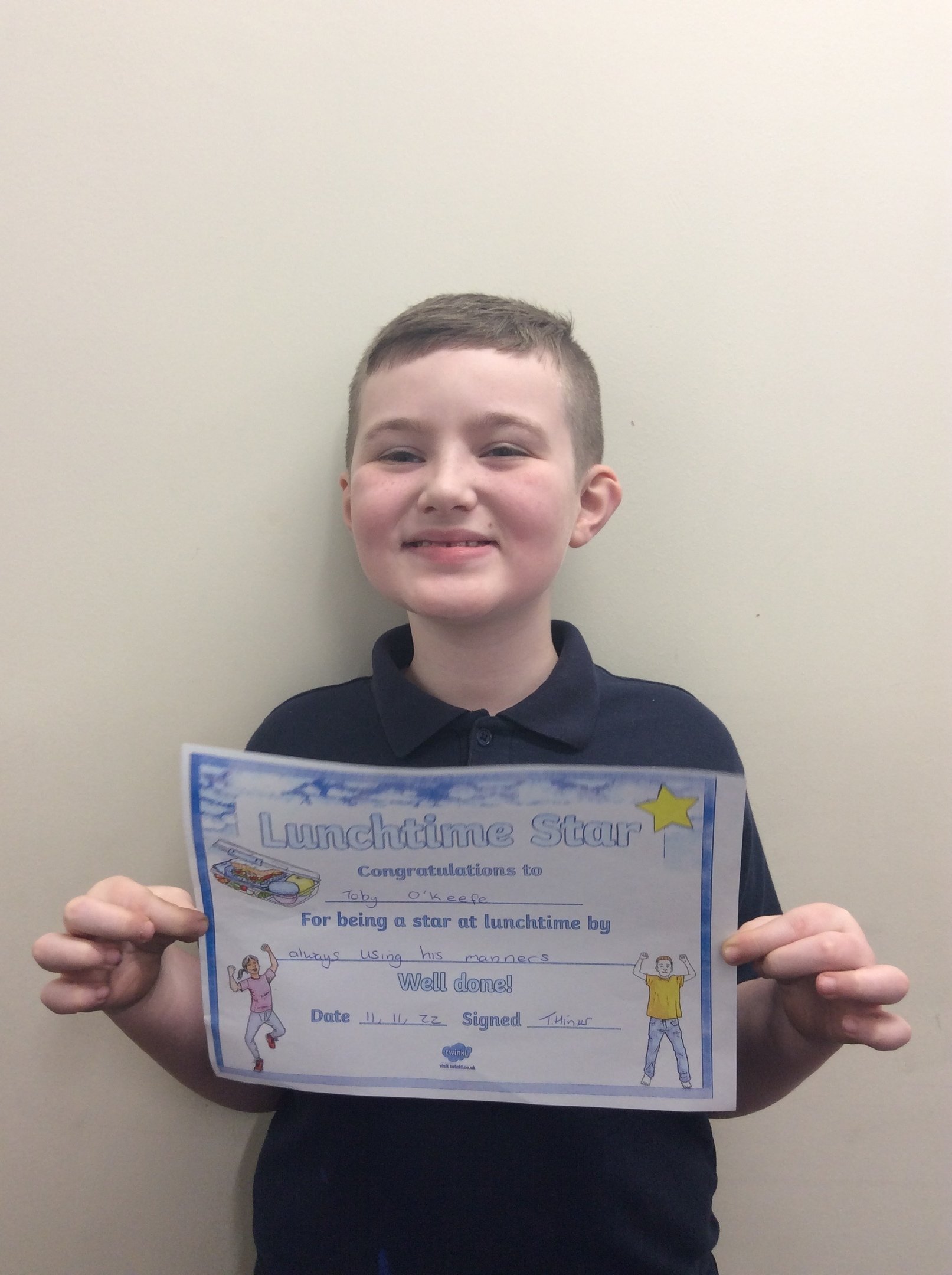 Reading Certificate
This week our reading certificate was awarded to Lily as she read 147,985 words! Incredible!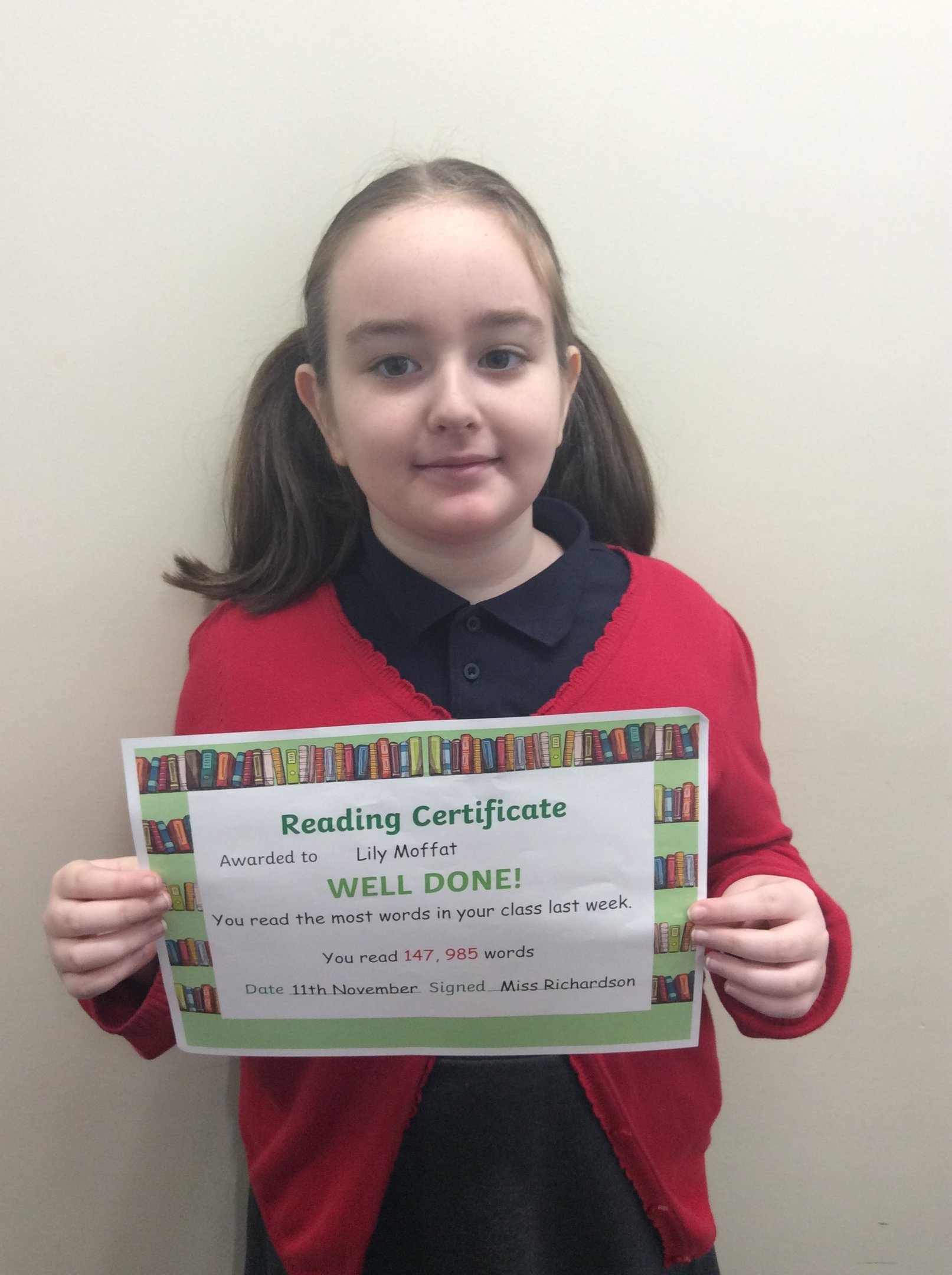 Harvest Collection
Year 5 have been extremely busy collecting products for our harvest festival this week. I am blown away by the amount they have brought in - what thoughtful and considerate children! I know this will make such a difference in people's lives.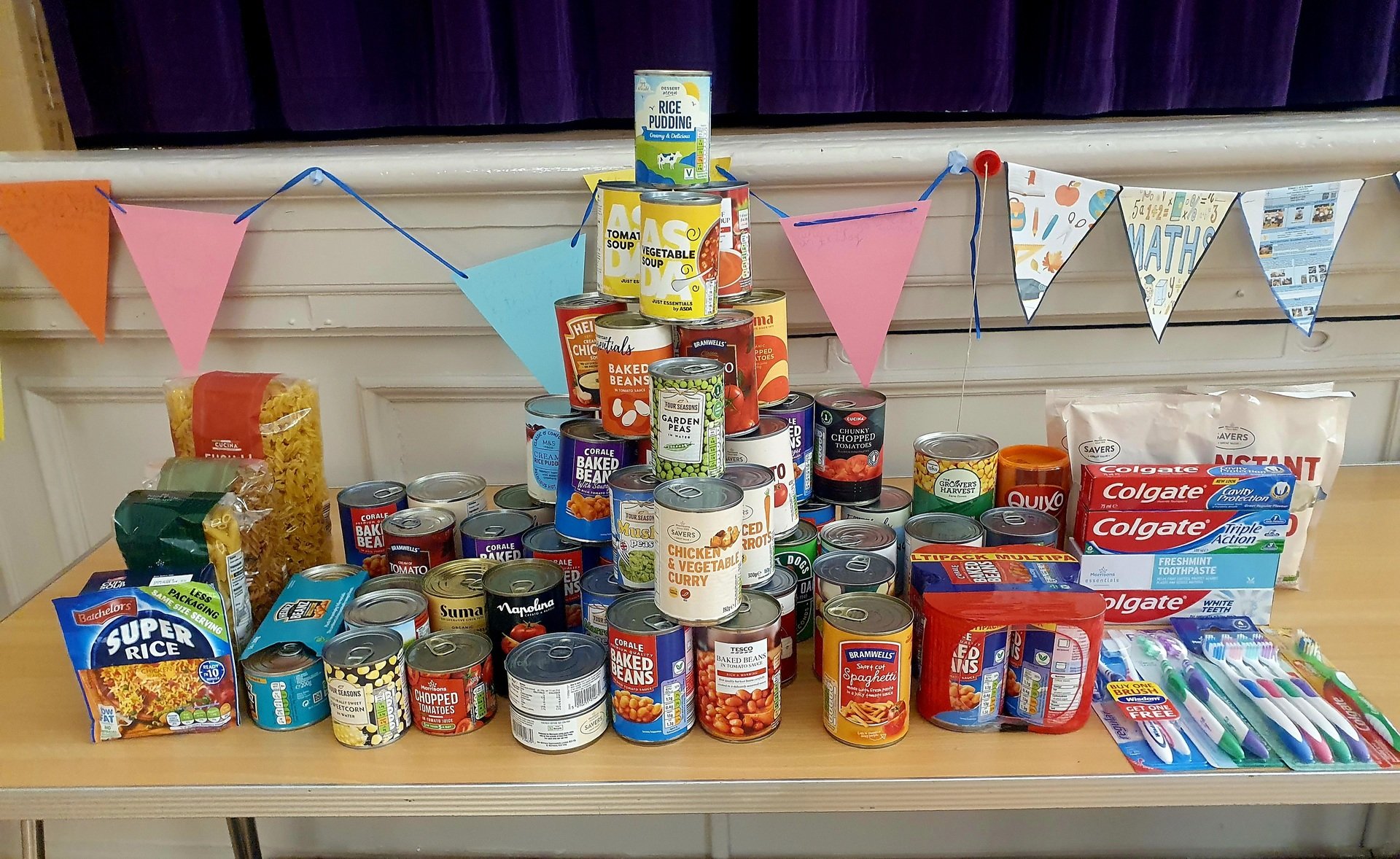 Reading Star
This week our reading superstar is Lily Moffat who has read an incredible 214, 884 words. It's hard to believe she has time to do anything else!
Our current class total in Year 5 is 3,101,645 words. I wonder if we can reach 3,500,000 by the next Friday?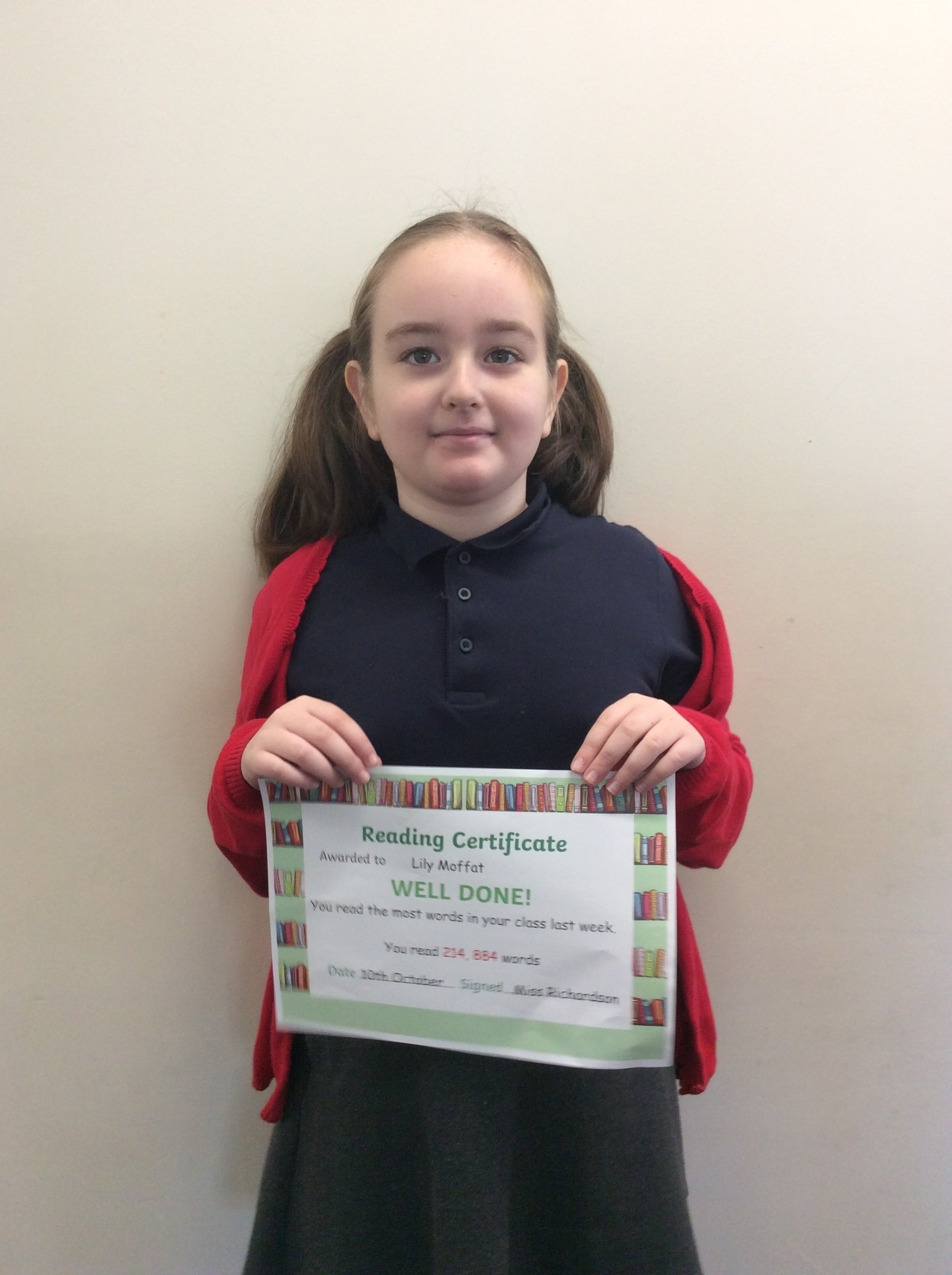 Lunchtime Star
This week Brooke was awarded 'Lunchtime star' for always doing the right thing. A fantastic achievement Brooke, well done!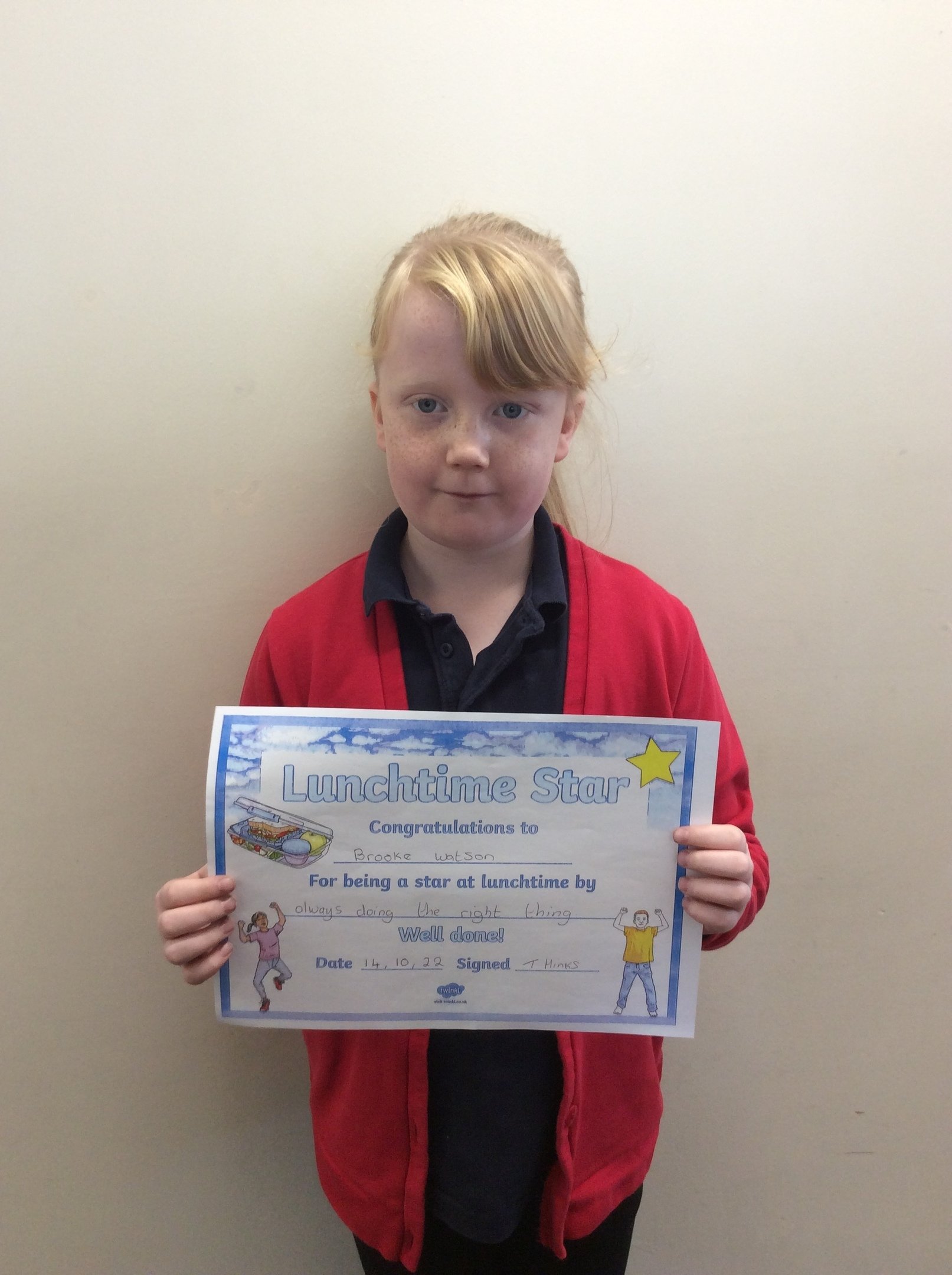 Judo Superstar
Watch out for Lily - our Judo superstar! On Thursday, Lily had a Judo grading which she passed with flying colours! She had to demonstrate two throws and two hold downs. We are so proud of your achievements Lily... I'm sure it wont be long before you to earn your third yellow stripe.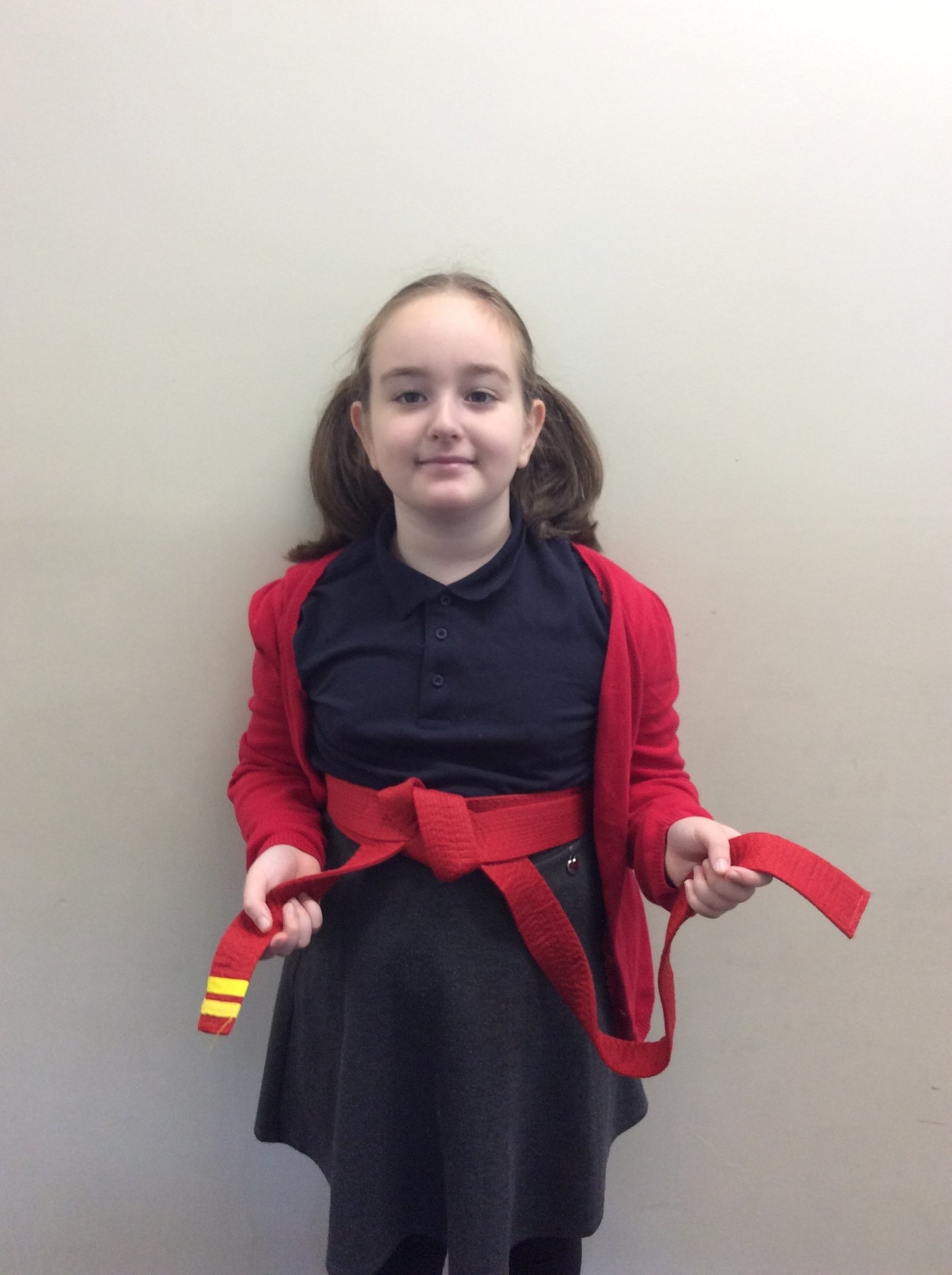 Great Sewing
This week the children in year 5 have been learning how to sew. As you can see by their faces, these children are incredibly proud of the running stitch they have produced and rightfully so! I can't wait to see the bunting they produce in the coming weeks...
It's A Rap!
This is Mackinley performing the rap he wrote about South America as part of his homework. Although he doesn't want to 'brag' the members of Year 5 certainly do as this rap is incredible!
First Golden Balloon
We are so proud of all of the children who made it onto our first gold balloon! Here is a photo of them enjoying their non uniform day.
Homework
Some fantastic 3D models which have been brought in as homework entries.