What we've been doing…
A Special Treat
Miss Hartley organised a special treat for the Year 6 pupils after SATs week. How lucky!
Forest School Day
The Y6 children had a fantastic end to SATs week - They visited Cross Lane Forest School to explore their surroundings. The children enjoyed pond dipping where they found about 30 newts which they enjoyed holding (especially Byron, Theo and Mackenzie) and built shelters, made hammocks and climbed the trees.
Black History Month
Year 6 have been finding out about 'Black History' - They have created an information sheet about Harriet Tubman. This example is a group that worked as a team to do theirs.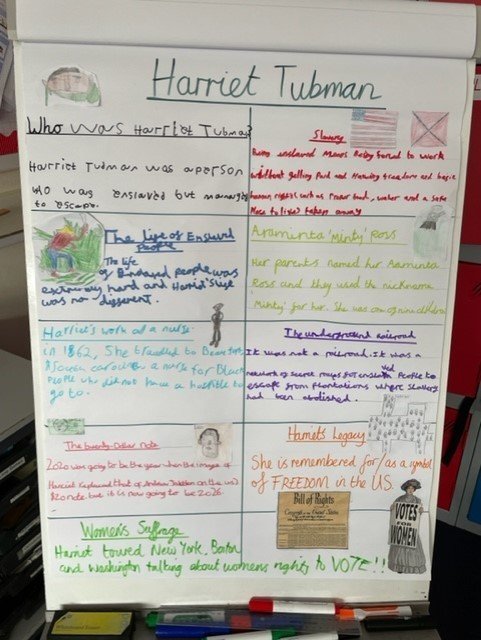 21 January 2022
Year 6 pizza making with Phunky Foods.
Useful documents