Protecting Your Child From Extremism
What we've been doing…
Visit to the Rex Cinema
Pictures from Year 6's visit to the Rex cinema. We watched Peter Rabbit 2 and loved it!
Phunky Hot Cross Buns
Year 6 have worked with Phunky Foods to make Hot Cross Buns. They followed step by step instructions and made some delicious Hot Cross Buns for all to share!
Red Nose Day Winning Joke
Learning Outside School
Edie has been busy learning outside school and here is some of her super work!
Salsa! (but not the dance!)
Year 6 have made Salsa. The children carefully cut their tomatoes and spring onions. We then added lime and coriander and then ate it all up! Yum!
It's BBQ Time!
Today we have been making BBQ Chicken Wraps. The children carefully prepared before handling any food. They ensured their hands were clean and tables were all wiped with sterile wipes. Before they made their wraps, they designed them, thinking carefully about what they wanted inside them and how they wanted it putting in. Some of us wanted sauce first and some wanted it last!
New Skills
Year 6 are going to be busy this half term learning new skills. This week we have made fruit kebabs and we will be making different things over the next few weeks. Look out to see what we can do!
Advertisements
Year 6 have been writing advertisements for healthy snacks. Here they are testing out their products!
Remembrance
Year 6 are looking at both WW1 and WW2. We have looked at the significance of the poppy and why we have Remembrance Day. The children have painted poppies to create the picture of a soldier kneeling at a grave we have displayed this in the classroom window.
Day Of The Dead/Light
The Day of the Dead masks were created by the children during project week . The children researched the tradition of Day of the Dead and compared the traditions with Halloween . Both children and staff had great fun.
We also studied light and how it travels in Science. Here are some photos of the children investigating how light travels.
My Voice Matters
We are taking part in a project called 'My Voice Matters' along with other schools in our Cluster. We have had visits from a Poet and a Musician who are inspiring the children to be creative through poetry and music. Watch this space for what the children produce over the next few weeks.
Young Teacher
After our session with the musician, Max went home and produced some amazing music using Chrome Music Lab. We didn't know if we could save our work but Max figured it out and was able to teach the class how to do it. Mrs Bedford learnt something new too!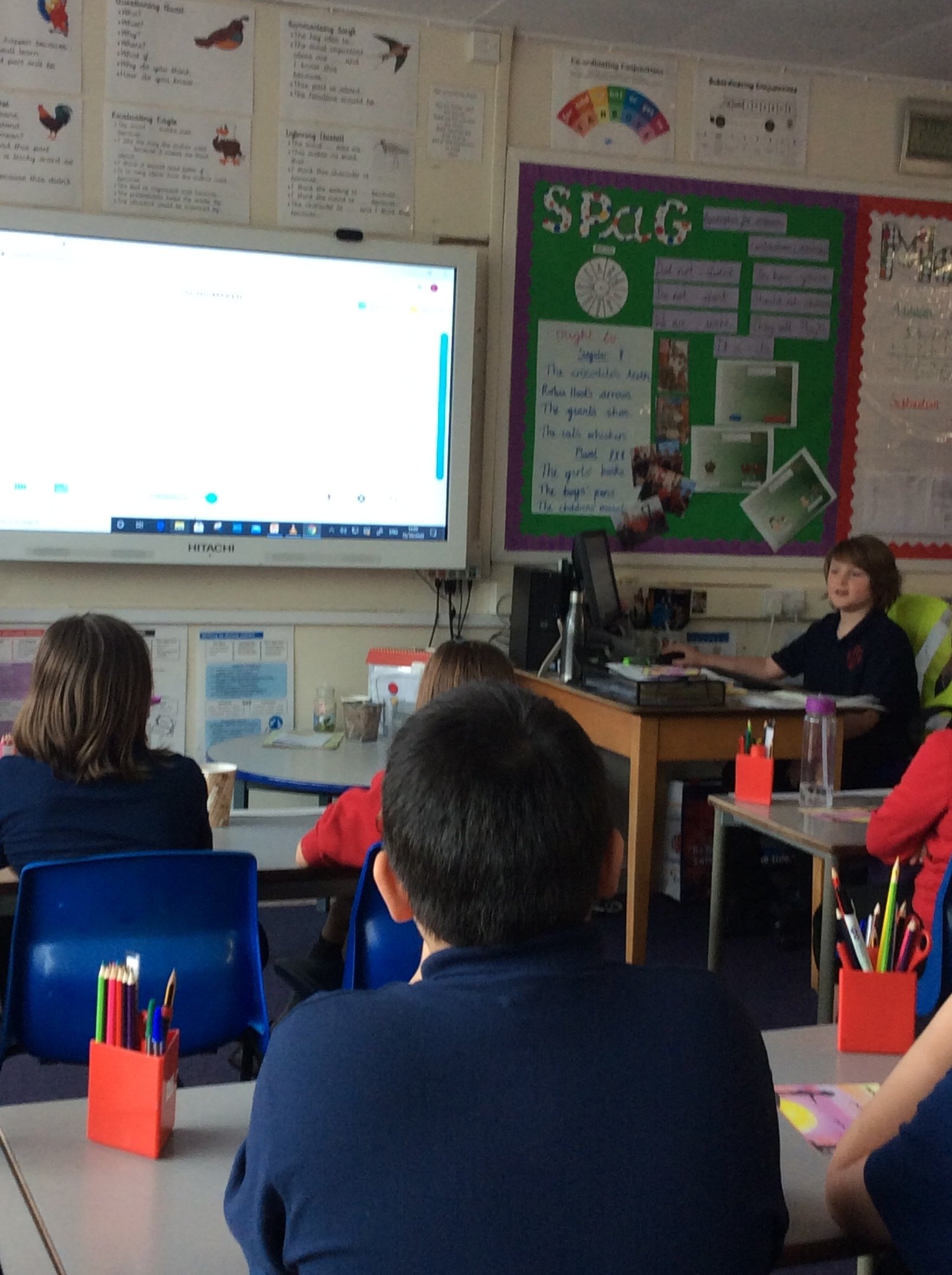 Useful documents