Fantastic Art
Lleyton has been busy while we are away from school. Just look at this fantastic drawing he's done. Brilliant work Lleyton.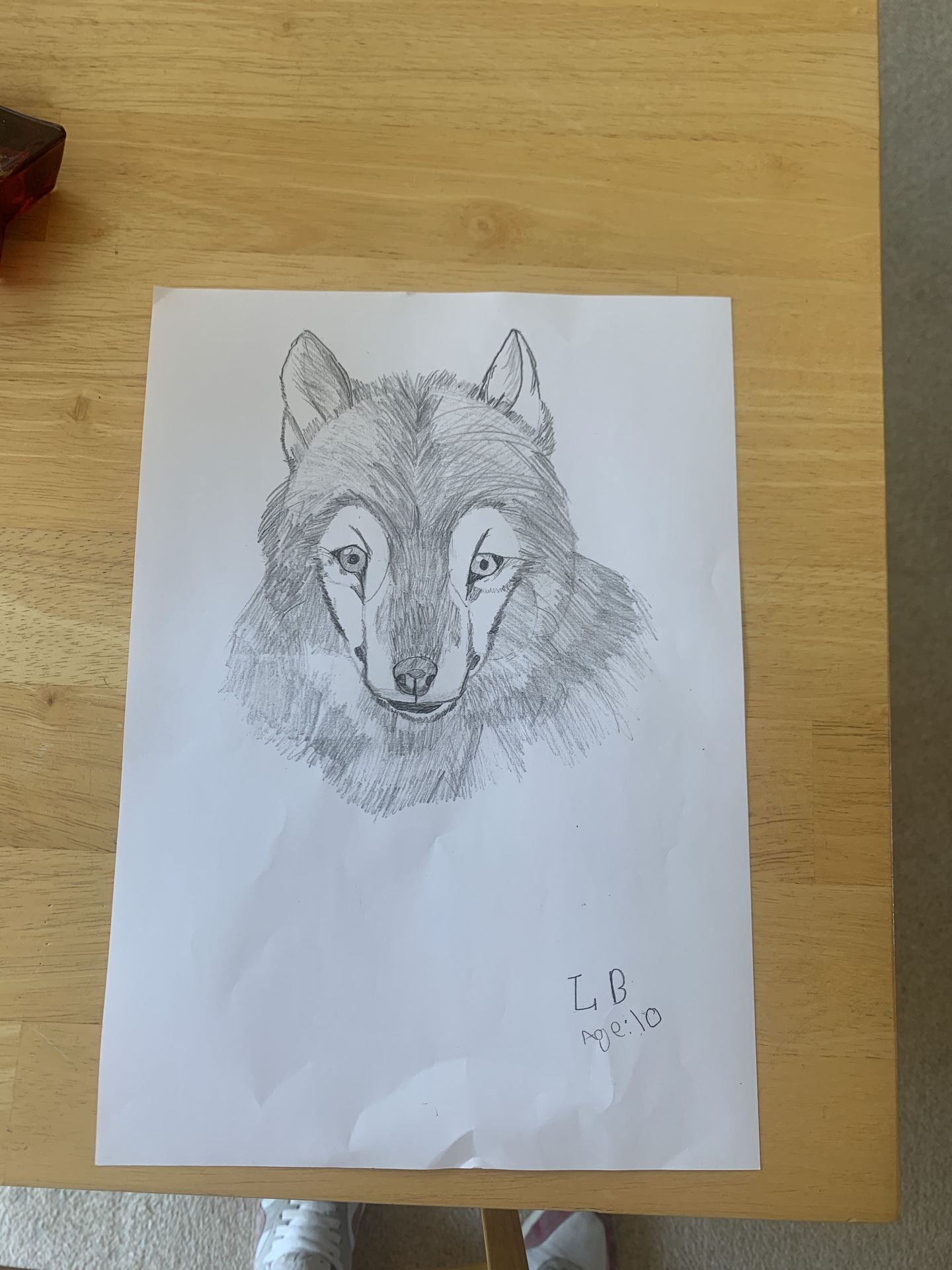 Estimating The Area Of Triangles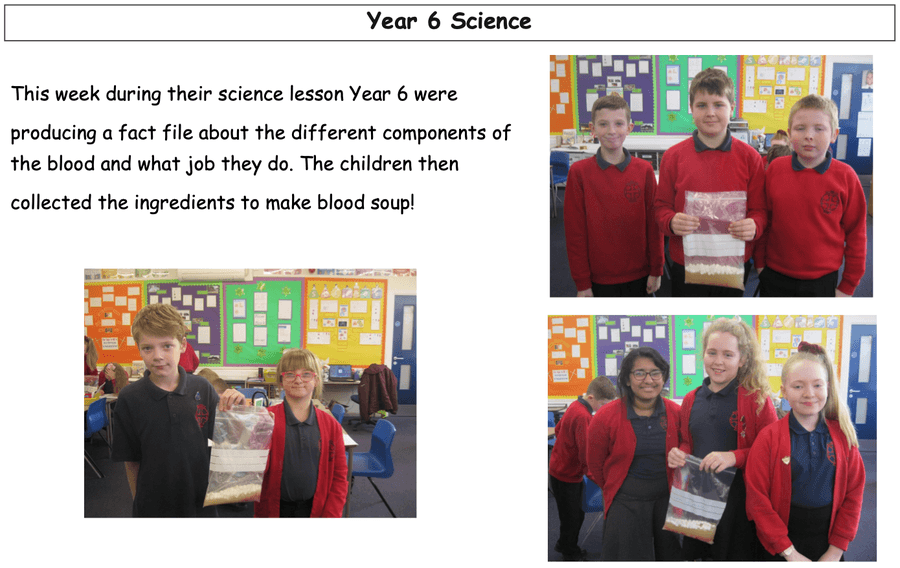 RE Homework
In RE we have been looking at the life of Moses and events that happened
during this time. The children were asked to pick one event and describe what happens. With his parent, Xander decided to create a cake showing God talking to Moses at the burning bush to share with the class.
Well done Xander. It was delicious.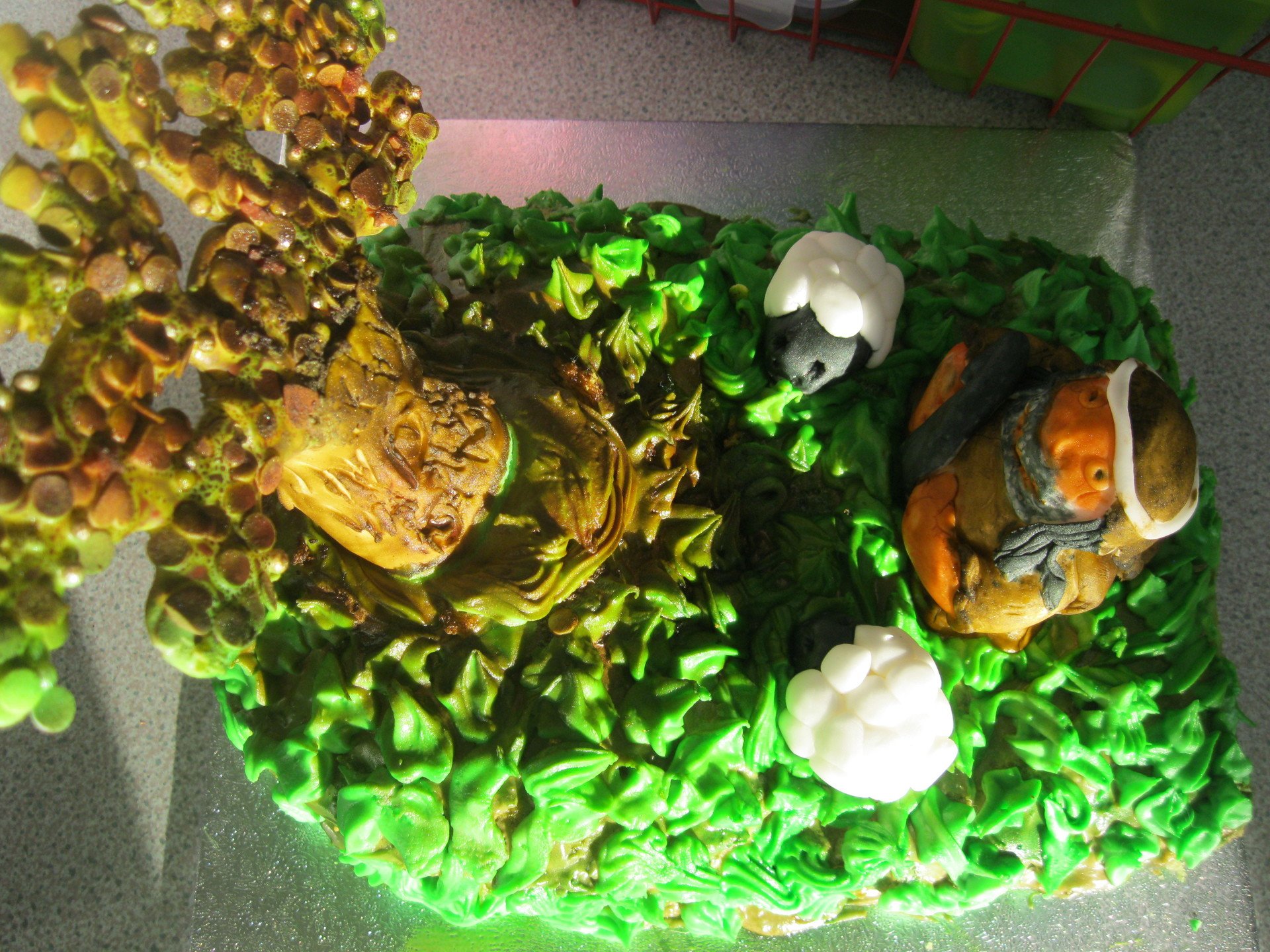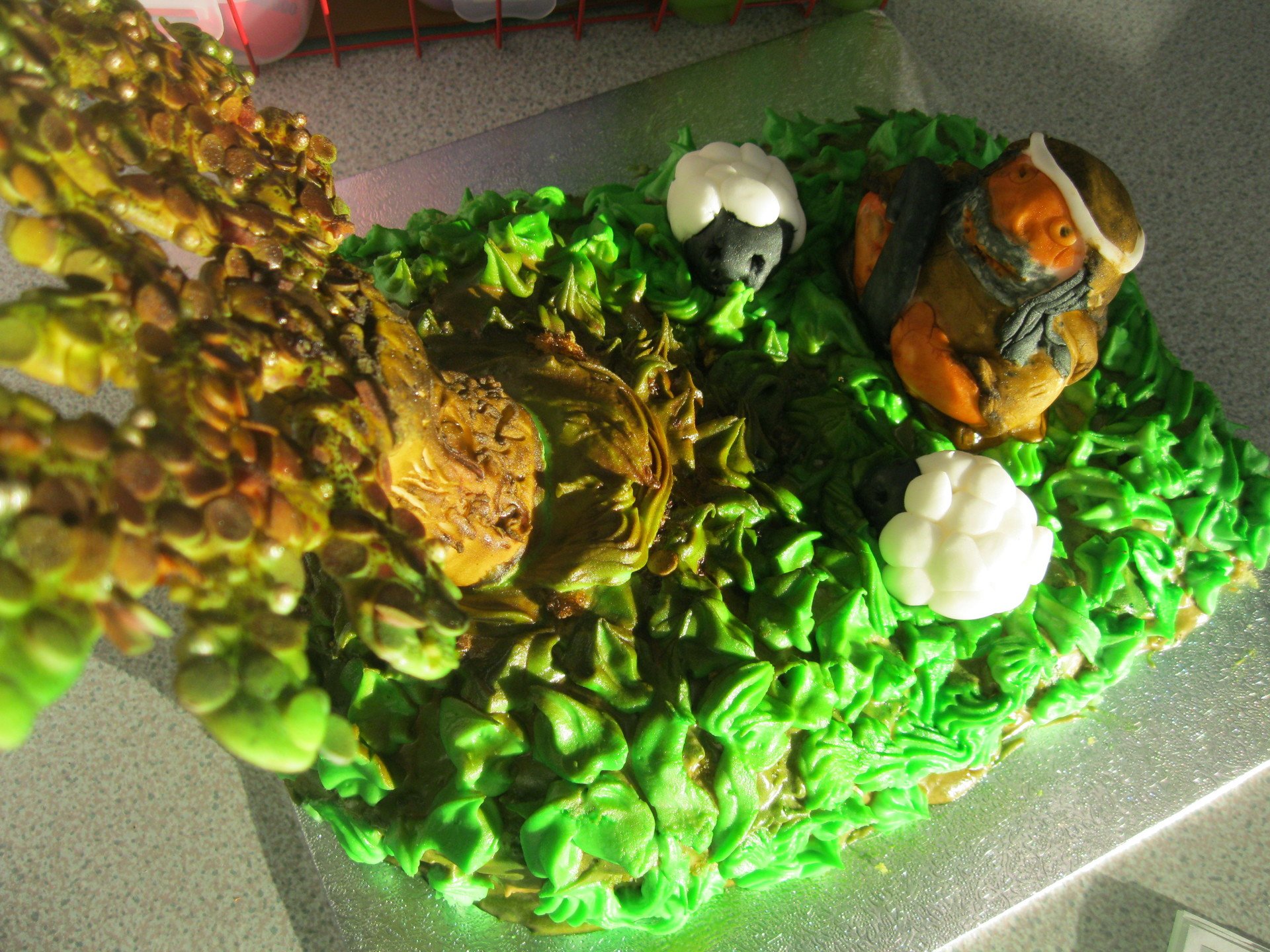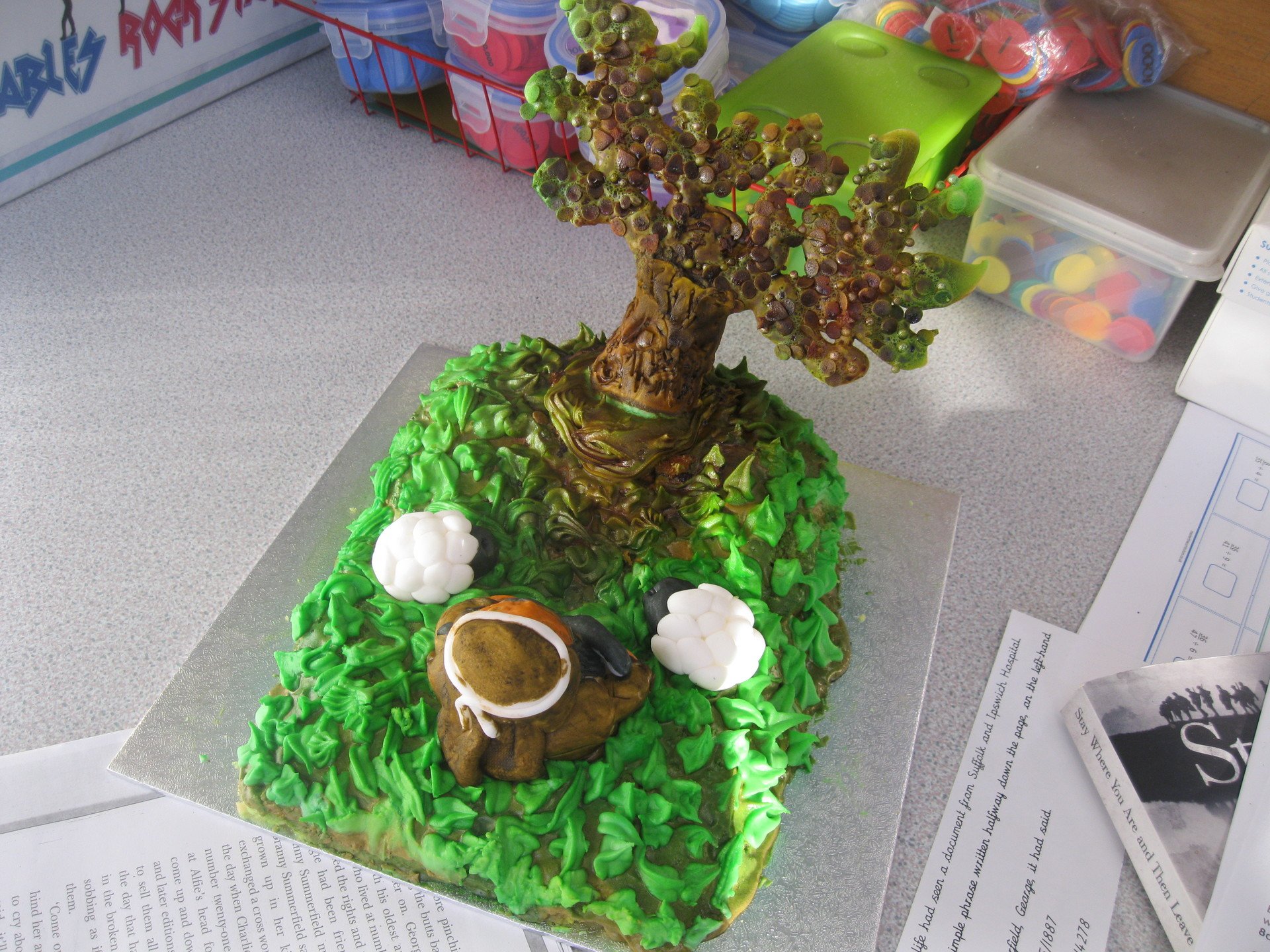 Anne Frank Exhibition Visit
Year 6 have been to Halifax Minster today( 14-11-19 ) to an Anne Frank exhibition this was offered to school free of charge and tied in with our World Wars topic . The children learned about why Anne Frank and her family went in to hiding and about their fate when captured.they also took part in related activities at the end of the exhibition.
Mexican Food Tasting
The topic this half term in Year 6 has been North America and as part of this we have been looking at Mexican food. The children followed recipes, chopped the ingredients and cooked the food and were introduced to the hygiene rules while preparing food.
Year 6 made guacamole, salsa and quesadillas and parents were invited in to taste the food which also enabled them to look at some of their children's work.
It was a well attended event and fun was had by all.
Here are some of our Year 6 parents and carers enjoying school dinners with their children!
Next week, it's the turn of Year 5 parents and carers:
Wednesday 23rd October at 11:45am.
Look out for the invitation in your child's book bag. Please return it by Monday at the latest.
Space is limited to one parent/carer per child.
A Birthday Wish for Rhys
Year 6 have written birthday cards to Rhys Williams who has a rare life limiting
and agonising skin condition.
His mum appealed for people to send him birthday cards for his 14th birthday to help make him smile.
In class we are reading the book Wonder which is also about a child struggling with skin and facial problems.
You can find out more here.
If you are worried about anything when you are online click the HELP internet safety button.