Modern Foreign Language (MFL)
We have implemented French into the school curriculum. Every class will study a variety of French themes and traditions by learning new words, phrases and the correct way to pronounce words just like the French do.
The French Flag - Do you know what each colour of the flag represents?

The Outline of France - Do you know any cities or towns in France?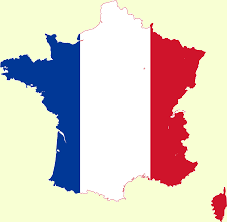 French Foods - Some of the French's favourite tastes. Can you name the foods below?