Summer Reading Challenge
Summer Reading Challenge
12 July 2019 (by Ian Pilkington (Webmaster))
Keep your children reading during the summer break.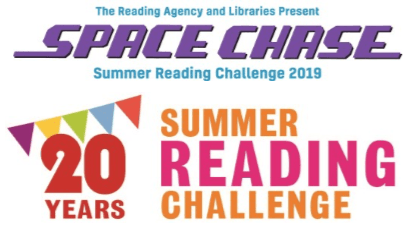 The library service came in on Wednesday to launch this year's Summer Reading Challenge. To complete the challenge children must read 6 library books.
For every 2 books that they read they will receive a scratch and sniff sticker, one of which smells of alien gunk!